Quick List of Common HVAC Myths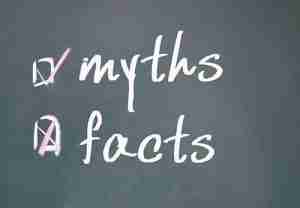 Myths prevent homeowners from understanding the true operational performance of their HVAC systems. These myths are believed to be true by millions, and could be costing individuals a significant amount of money on their home heating and cooling.
To help you separate the truth from these unsubstantiated claims, we're helping draw out the facts with our quick list of common HVAC myths in this latest post.
HVAC Maintenance Isn't Required if the System is Running Normally
While your home HVAC systems might be performing well at the moment, there could be an underlying issue that is costing you money and could lead to a breakdown in a short amount of time.
You don't have a clear insight on the components in the system, and so you require expert maintenance to help keep all HVAC technology running to peak capacity. Turning to professionals for HVAC maintenance, even when everything is running normally, can help you save time and money in the future.
Pushing Your Thermostat Will Speed It Up
Many people believe that, if they want to reach a certain temperature in their home, they can set the thermostat higher or lower than that ideal temperature to "trick" the system into moving more quickly.
Your home thermostat is designed to run at a certain speed. Unless you have a two-phase AC system, you're not going to be able to speed up the cooling in your home by setting the temperature lower than optimal.
You Don't Need a Specialist to Replace Your Air Filter
An air filter can become clogged with contaminants, forcing your AC systems to work harder and requiring your family to spend more money cooling the home. You might think it's a simple job to replace the filter and return the system to peak performance. But unfortunately, you might not be able to identify potential structural problems if you try to replace the air filter without expert help.
A trusted technician can replace the air filter for you and then review the system carefully to determine whether contaminants have further impacted the unit.
Through the process of learning more on the latest HVAC systems myths, you can join homeowners throughout the country in achieving a full return on your investment in home heating and cooling systems.
To guide you in this process, our Grand Junction, CO team at Peterson Plumbing is available around-the-clock. Call us today at 970-399-7063 to learn more about the latest myths.
Related