About Us
Work with the most trusted plumbers in Grand Junction, CO since 1981. Call Peterson Plumbing, Heating, and Cooling at 970-399-7063 for fast solutions at the best value.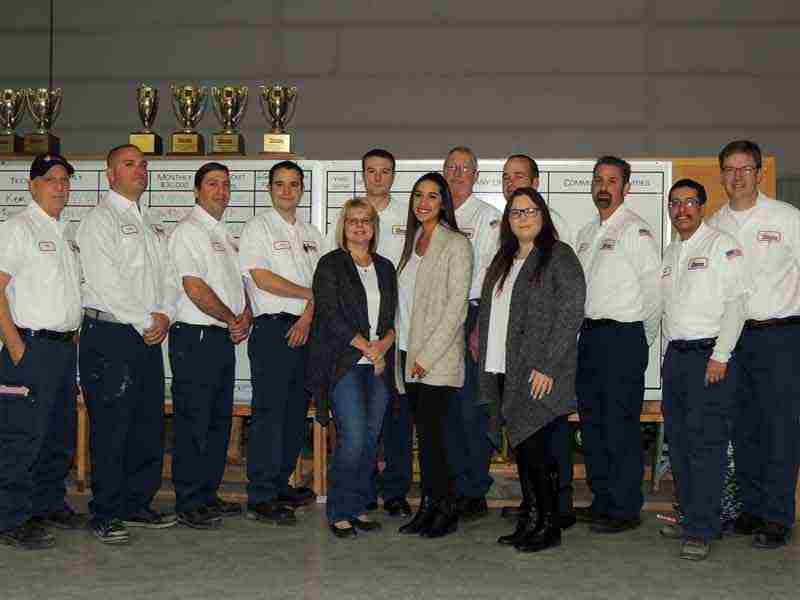 What we do at Peterson is simple:
We give Mesa, Delta, and Montrose County homeowners the best plumbing, heating, and cooling services possible. Peterson has provided Grand Junction and Western Colorado with professional plumbing and HVAC solutions since 1981. We earned our community's trust with hard work and honest labor – and that trust is the cornerstone of our business. Our team believes in efficient work and timely job completion. Because of that, we keep all of our service trucks fully stocked for any plumbing, heating or cooling service our clients may need. Every one of our technicians must pass a background check, are sharply uniformed, and highly trained. We guarantee that you will be 100% satisfied – or we will go back and make it right!
The Friendliest Service
"You'll be treated like ROYALTY!"
We believe that getting your plumbing, heating or cooling fixed should be a painless and stress-free experience. We are here to take care of your home and make your life more simple. From the Customer Care team in the office to the experienced technicians in the field, we will make sure you are treated like royalty from start to finish. We treat everyone we serve as our neighbor and friend – and that's just how we do business.
Upfront Pricing
At Peterson we use a standardized "Upfront Pricing" system.  This allows our technicians to present you with an actual proposal. They will show you the complete price for the job on the spot before any work is done. You expect this from your favorite restaurant; why not your home service company? In fact, most businesses in the world price this way. It takes the surprise out of the cost for the job. For some reason, most of the industry still does it the old way: pricing based on "time and materials." You won't know what the job will cost until you get the bill. And by then you may be in for a surprise. That's not how we treat our customers at Peterson Plumbing, Heating, and Cooling. Our clients know the total cost of a job right from the start, before we even begin any work. Once our client accepts a proposal, we begin the job immediately or schedule it for a time that works best for the client.
Extensive Training
All of our team members – from the inside staff to the plumbers, HVAC techs, and helpers – receive extensive and continual training to better serve your needs. We believe in developing strong careers and members of the community to ensure the continued health and safety of our fellow neighbors in Western Colorado and beyond. All of our field techs are licensed, certified for specialties, and all undergo deep background checks. We stay on top of the latest trends and new technology with mandatory weekly training. Whether the system is decades old or fresh off the line, we can handle the project. Do you need help with your plumbing, heating or cooling? Call us at 970-399-7063 to schedule your next job. Quality solutions guaranteed!